Both Teams can reliably use the following:
These spots are for camping the Top Room in Mid and not being visible until they've committed to coming in the top:
North of Mid Room 1

North of Mid Room 2

North of Mid Room 3

North of Mid Room 4
These spots are for camping the main room in Mid:
Mid North Barrel 462,297:

Mid Bottom Barrel 473,332:
This spot is the Building North of Mid: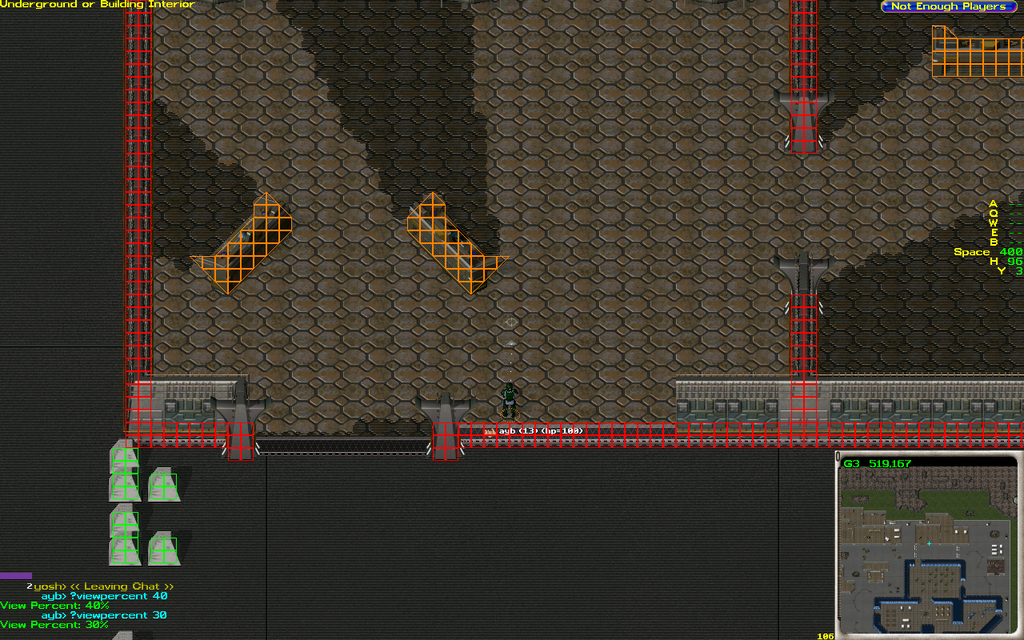 .
.
and here's a bonus:
my Medic from CA (over 100 pop days) in Duel Arenas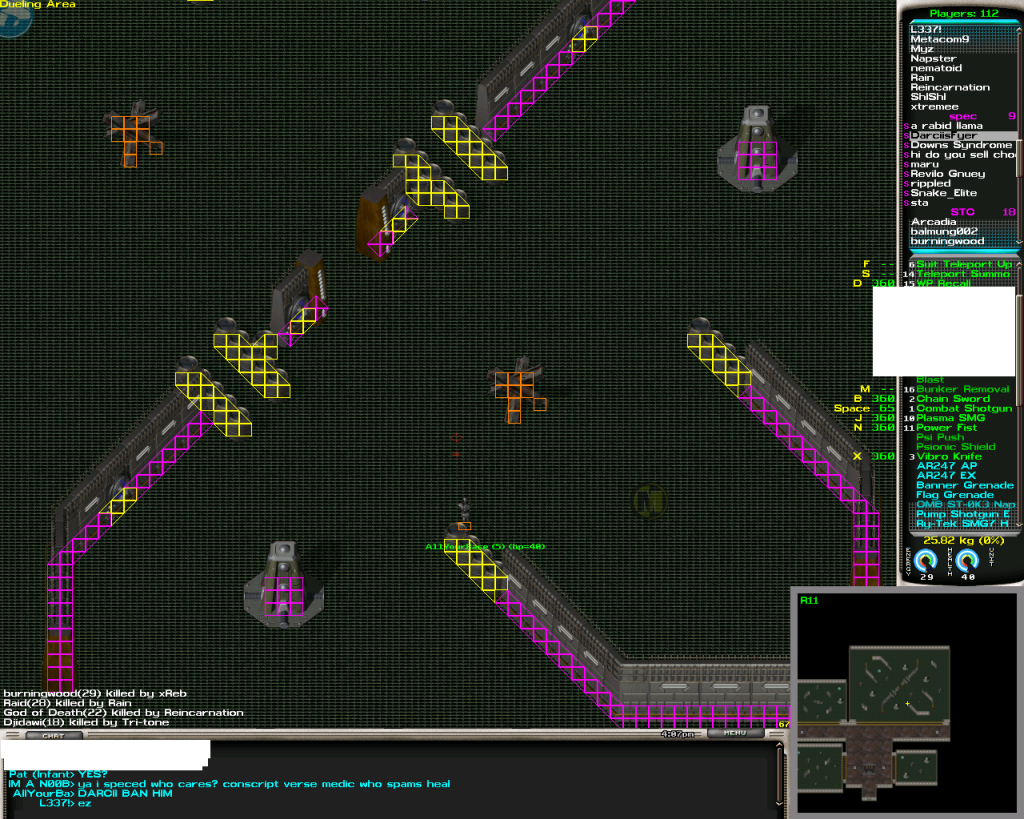 Which was undefeated, back when Meds had Chain Sword ROFLLLLL.
Hey Z", look at that, one of the four CA grandmasters is in the playerlist! This screenshot from 2009-2010 or something, back when that Fizzy Darcii was mod and other bullshit trash mod staff would *profile me to steal my setups, which made me buy 500 items that were 0.01kg so they'd get a huge wall of text when they *profile me. Eat shit Effsi/D a r k. The one thing I'll never support is a power-tripping mod :/ This screenshot was because he often silenced/locked me for shit and not silence/lock other players for the same shit; so I took screenies of his double-standard and he would eventually lose his powers. I probably got hit by more orbital ion than anyone else too.